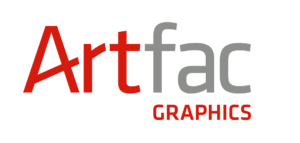 For over 40 years, Artfac Graphics has been providing eastern Nebraska and western Iowa businesses with quality graphic products. Difficult/unusual jobs, impossible deadlines and high quality standards are challenges we deal with every day.
Founded by Doug Schmitz and Allan Rarick, Artfac Graphics grew with the changes in industry standards, equipment and marketing trends. Starting with hand painted and fabricated signs; Artfac Graphics has grown by continually riding the wave of technical advancements, providing state-of-the-art graphic solutions for our client's needs.
Now a division of Omaha Neon Sign Company, Artfac Graphics is positioned to deliver great digital products and services for many years to come. We have solutions for your promotional challenges – let our digital experts go to work for you today on your next project.
Let your brand stand out in the cluttered and crowded marketplace.
You invested a lot of time, personnel, money and sweat to create and produce your products. It is important that you take the next steps to maximize your marketing and advertising efforts to pursue your targeted customers.
Artfac Graphics offers a wide-array of proven products designed to communicate your message and motivate sales. Our graphics get noticed by your customers – put them to work for you today!
Banners
Displays
Wallpaper

Floor Graphics
Backlit Signs
Posters

Decals
Window Signs
Counter Card
Click images for larger view
Add Vehicle Graphics/Wraps to Your Fleet Trucks and Cars
Put all your mobile assets to work for you – add your marketing message to your fleet trucks and automobiles. Let Artfac Graphics unleash the power of vehicle graphics for your company. For a fraction of the cost of traditional outdoor advertising, our professional installers can help you get the maximum advertising potential out of your fleet investment.
It is Advertising on the Move – Advertising that Moves You!
Full and Partial Vehicle Wraps
Cut Graphics
Fleet & Municipal Identification
Expand your marketing message with an eye-catching full color customwraps360 vehicle wrap by Artfac Graphics. Cost-effective, broad-reaching outdoor advertising exposure with unmatched marketing impact; its advertising that moves you!
Use Site Signs to Attract Attention
Create awareness for your building projects and available properties.

On-site signs are an affordable and effective tool for creating curiosity and interest aimed at your properties. A premier supplier for commercial real estate site signs, Artfac Graphics can help you draw attention and influence actions for those locations.
Whether it is an architectural rendering on a building site, property management graphic or a "for sale/lease" sign, Artfac Graphics has the knowledge and experience to develop signage that generates results. We have the solutions you are looking for – contact us today!
Click images for larger view